We at SCCtv are greatly saddened by the news of the passing of George Shangrow.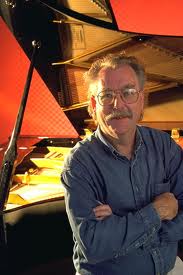 We are honored to have been able to work with George over the years. His warmth and his love for the music, for the musicians he worked with and for the audience, shine through in the programs we produced with George. This great musician and lovely person will be greatly missed.
During the month of August SCCtv will be airing the Centuries of Great Music concert series by Orchestra Seattle/Seattle Chamber Singers at 9:00pm each Sunday evening: August 8, Monteverdi's Vespers; August 15, Magnificent Strings; August 22, Britten's War Requiem and August 29, Classical Triumvirate.
For more information about Orchestra Seattle, please visit their website.
For more information about the Centuries of Great Music series on SCCtv, please click here.